Render and Wall Softwashing
Our team specialise in Softwashing across the whole country.
We can clean and restore almost any outdoor surface. We are at the forefront of innovation and invest in the newest, safest and most effective Softwashing technologies.
Softwashing is a safe, cost effective and damage free method of exterior surface cleaning.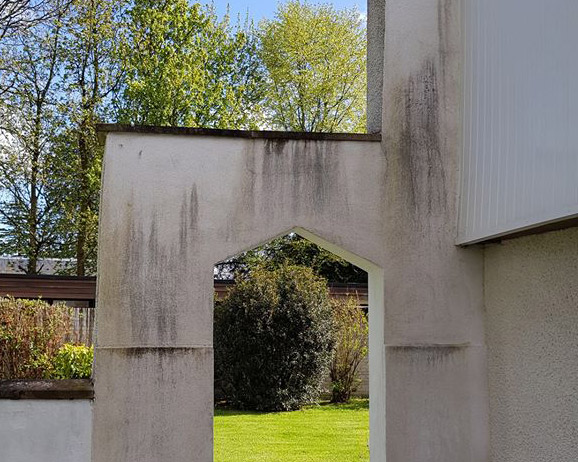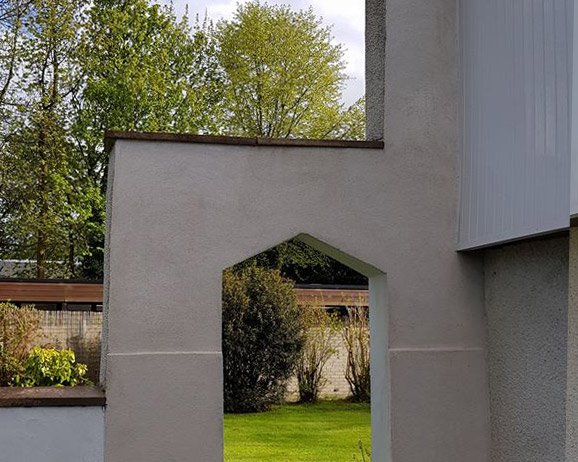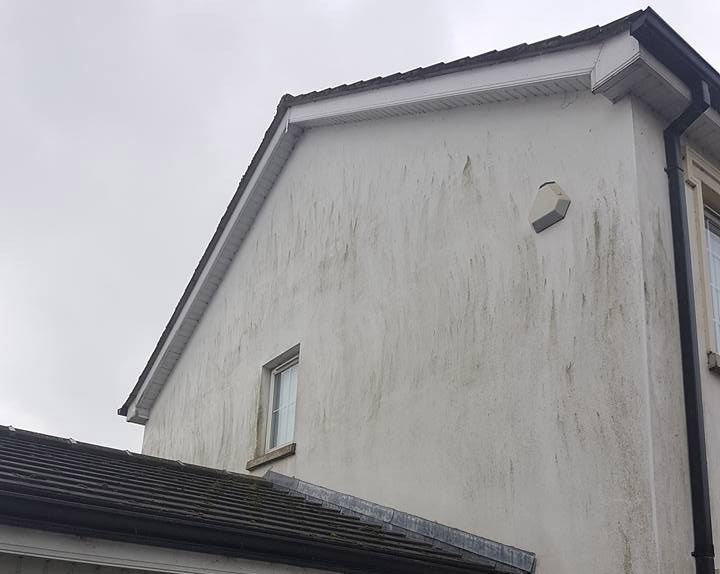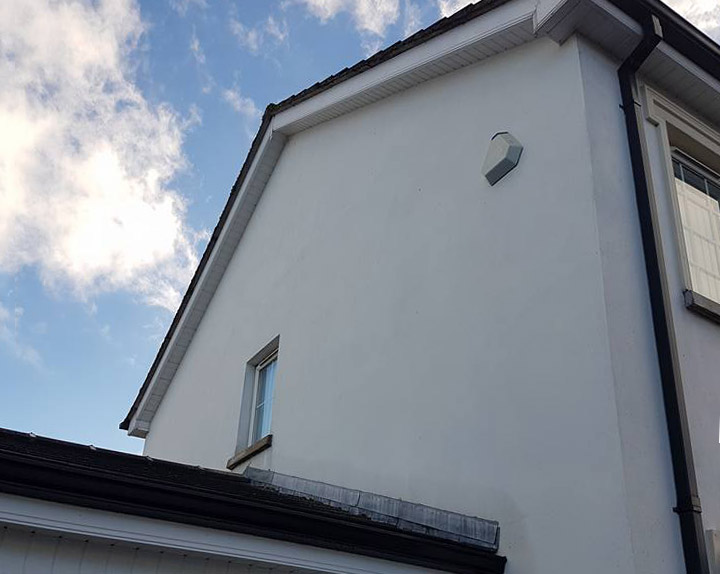 Unfortunately, nature takes its toll on most surfaces.
In many cases, even after only a few years an unsightly red staining shows on K Rend, Weber, pebbledash and other surfaces, taking away from the aesthetic of the property. Contrary to popular belief this is not rust, an issue with build or application but is in fact algae growth. This can also show as green or black marks.
Softwashing kills and removes Green and Red Algae, Moss, Fungi, Lichen, Mildew & Bacteria from K Rend, Weber, Cement renders, Pebbledash and many more surfaces.
Non-damaging to the surface

Biofilm is killed to the roots

Can be used on many surfaces
Low environment footprint

Professional use only products

Available to Commercial, Industrial and domestic properties

The professional choice recommended by many manufacturers

Free no obligation high detail quote
What do our customers have to say?
Great job!! Had a Red algae problem on gable wall, new looks brand new. Highly recommend
Graham did an outstanding job; our Toblemore brick is like new; my only regret is that we didn't use this service sooner. I definitely recommend the service.
Whitehouse cleaned the outside of my house from top to bottom, removing algae from the roof and adding preventative treatment against it returning. The Whitehouse team were wonderful – very professional, very efficient.
Had red algae on render at front of house. Spoilt the whole look of house. After soft wash it now looks great. Would highly recommend Graham and his team. Great job and at very reasonable cost.
Excellent black wash/softwash clean on the K-rend at the front of our church hall. All black staining removed and restored to original colours. Glad we didn't paint it and called on Whitehouse Outdoor Services. Would strongly recommend.